Removing the Peugeot 106 Headliner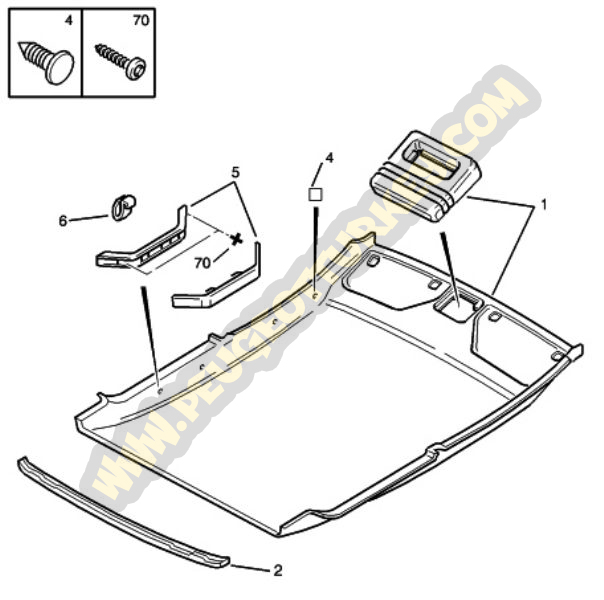 DISASSEMBLY - REPLACEMENT CEILING
1 - REMOVAL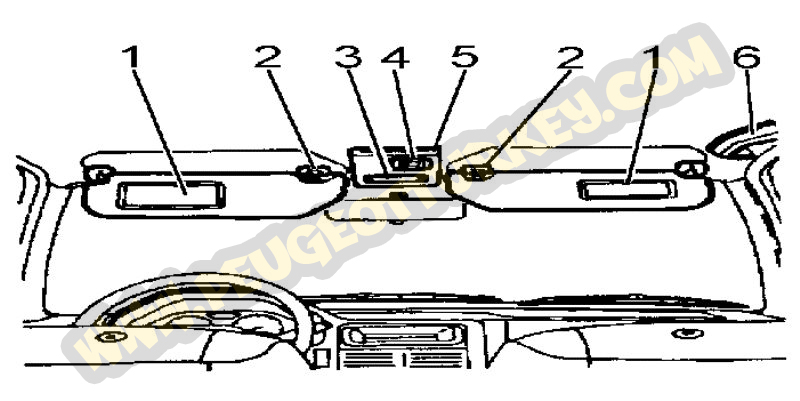 Unscrew:
sun visor (1) sun visor hooks (2) ceiling light (3) reading lamp (4) ceiling console (5) grab handles or plugs (6)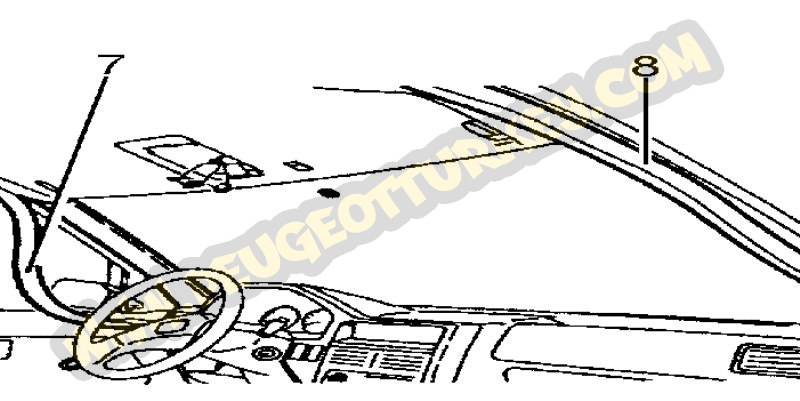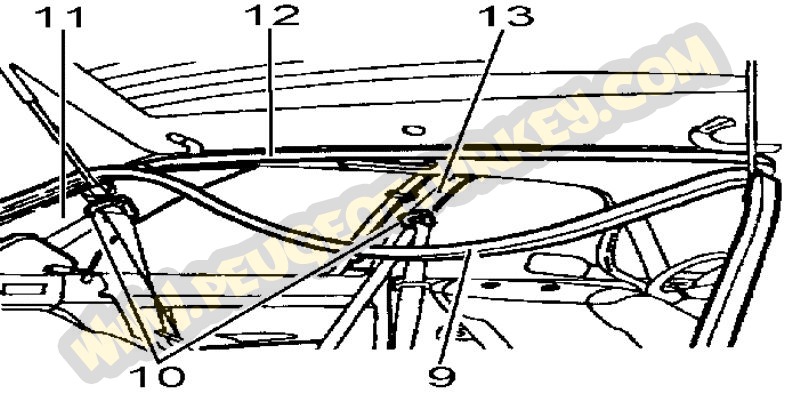 Partially remove the butterfly (9) inlet gasket.
Unscrew:
fastening of the seat belts (10) rear side pillar (11) floor covering (12) profile center (13) buttressing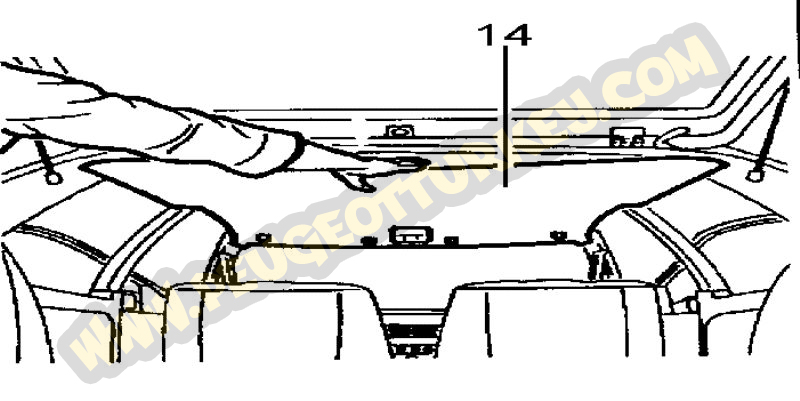 NOTE / INFORMATION: The ceiling covering should be carefully treated to prevent any damage.
Using a heating device and a spatula, slowly remove the roof covering, starting from the rear of the vehicle.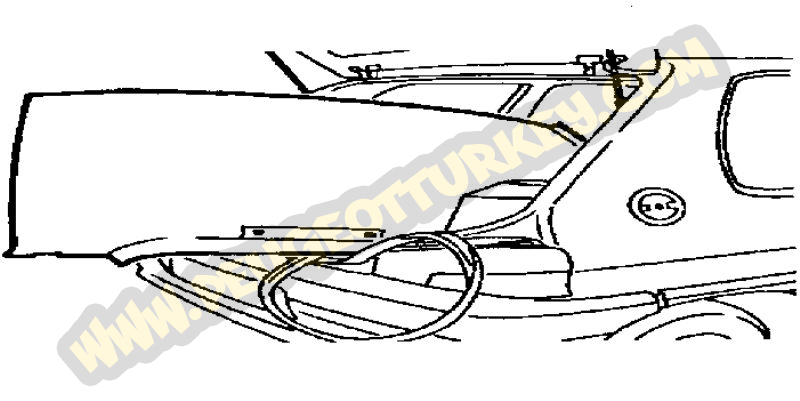 Remove the upholstery from the back of the vehicle.
2 - REFITTING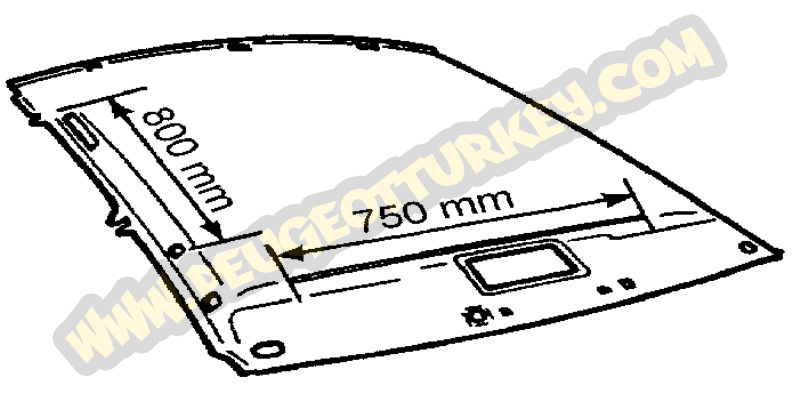 Apply a layer of synthetic rubber adhesive to the new or reusable coating.

Follow the sticking dimensions.

Reposition the overlay correctly.

Continue inserting by following the reverse order of removal steps.

Clean the coating with soap and water.

Haşim Ayaz hasimayaz@gmail.com



Haşim Ayaz hasimayaz@gmail.com



Hit : 5044